SIGN UP TO BE A
SMART NATION AMBASSADOR!
---
Are you interested in helping others improve their quality of life with the use of technology? Volunteer as a Smart Nation Ambassador and help us help fellow Singaporeans get involved in the Smart Nation journey.Here are just some of the activities you can get involved in:
• Teach the public how to use digital tools and digital Government services
• Gather valuable feedback from the public to improve digital Government services
• Contribute ideas on how you can help others live, work and play in a Smart NationAnd much more!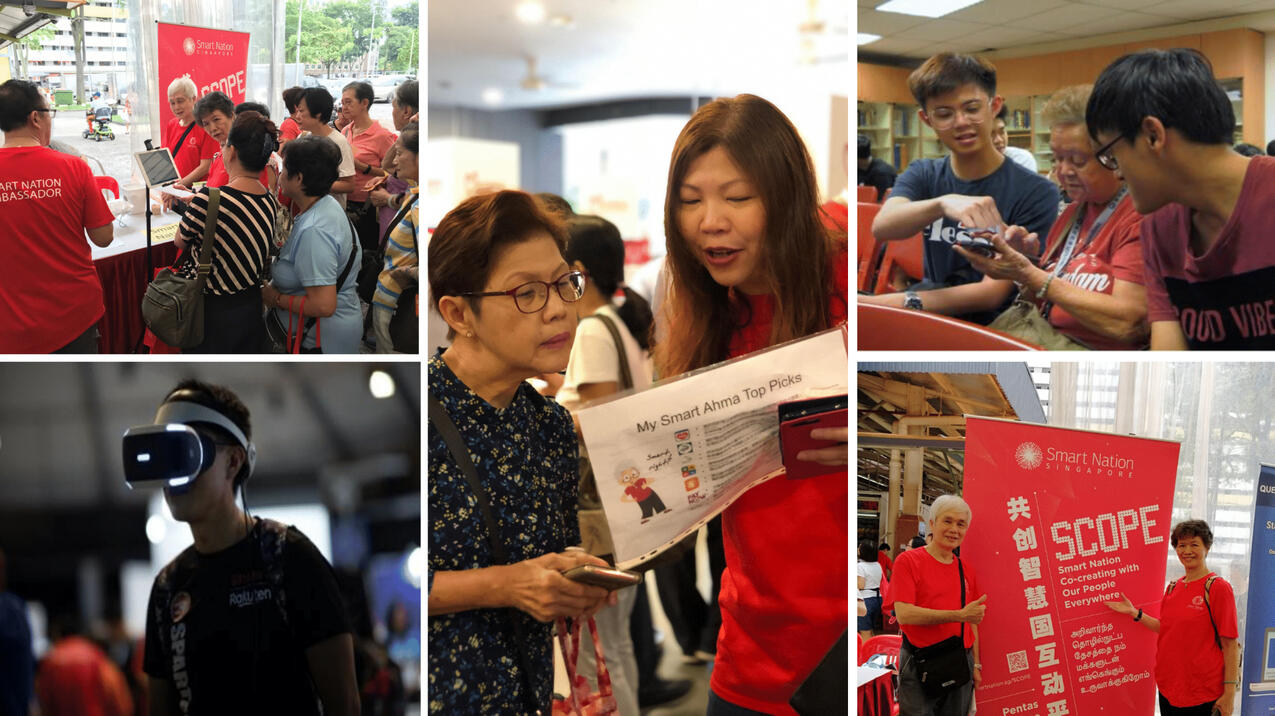 Join the Smart Nation Ambassador Telegram channel to get updates on upcoming events and programmes!
Have a question about the Smart Nation Ambassador programme? Check out our FAQ.
If you have any other questions, you can also contact us at [email protected]